Nordic Partner: MistyWest Design & Engineering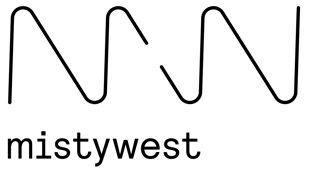 HQ Company Address (City, Country)
554 E 15th Ave,
Vancouver, BC,
Canada, V5T 2R5
Design locations
Vancouver, BC, Canada
Serviced Countries / regions
Canada, USA
Website URL
https://www.mistywest.com/
Company introduction
Who we are and what we do:
We are MistyWest. An engineering design consultancy that exists to create an inclusive and prosperous global community enabled by technology, with a focus on projects that advance the UN Sustainable Development Goals.
What makes us unique:
By empowering our world-class research and engineering team, MistyWest creates technically complex intelligent connected devices that accelerate the world's transition to a sustainable future. We combine our deep knowledge of physics, engineering and manufacturing to overcome technical barriers and turn concepts into products, providing full-stack hardware solutions for our clients.

Our core areas of technical expertise include Optics, Embedded Vision, AWS/Azure IoT, Low Power Electronics, and Wireless Connectivity (Bluetooth, WiFi, Cellular and Satellite).
Working with Nordic Semiconductor:
Engineers at MistyWest have been designing with Nordic products since 2014 on a variety of applications and products as described below
Which projects we focus on:
- Large customers where possible
- Slow and fast delivery. Support on current products as well as new designs
- Worldwide applications
- Turnkey and Specific
- Applications and Verticals:
- Wearables (Fitness, Wellness, Health, Smart Home)
- Low Power IoT Sensors
- Cellular IoT Tracking Solutions
- Smart Lighting
- TECH: BLE 5.0+, Thread, LTE CATM1, IoT Cloud (Azure, AWS), ML (TensorflowLite), FreeRTOS, Zephyr, LE Audio, Matter, UWB
Design services
Hardware Design Services (Sch/PCB) for all Nordic IC's (including RF), Full Embedded Software/Firmware development Solutions (bare metal, freeRTOS, Zephyr), Products ranging from Short range Sensors/Wearables to Cellular Sensor / Asset tracking applications. MW is also posed to make an impact in both the LE Audio space and Matter Smart Home Products
We are a:
☒ Consultant / Consultancy firm
☒ Design House
☐ Original Design Manufacturing (ODM)
☐ Solution Provider
☐ other:
We offer the following core design services in combination with Nordic products:
☒Hardware and RF design
☒Embedded software development
☐Advanced RF and antenna design
☐Security design and implementation
We also offer the following services:
☑ Rapid Prototyping
☑ Pre-production testing and validation
☑ Pilot production
☑ Transfer to production
☐ Turn-key contract manufacturing
☐ Product Cycle Management
☑ Industrial design (enclosure/casing)
☐ Phone application development
☑ Device to Cloud integration
☑ Cloud backend development
☐ Cloud frontend development
☐ Other:
We have experience with the following technologies on Nordic products:
Bluetooth LE, Proprietary, LTE-M, other
We have experience with integration of 3rd party software and protocols in combination with Nordic solutions:
Implemented Tensorflow Lite generated from Edge Impulse on nRF52
Implemented Firmware Updates and control of MAXIM Heart Rate Sensors on nRF52
Implemented Firmware programming and control of ARGOS Satellite Transceivers on nRF52
Implemented 3rd party Sensor Fusion Algorithms for Wearable applications
UN Sustainable Development Goals
MistyWest takes on projects that help promote the UNSDGs. More details on request.


Get in touch: Receive Partner contact details and exclusive leaflet
When you submit the form below we will send you the direct contact information for this partner. You will also receive a whitepaper in PDF format with extra information about the partner. A notification email will be sent to the partner and a Nordic Semiconductor sales representative.